A brief history of Rapperswil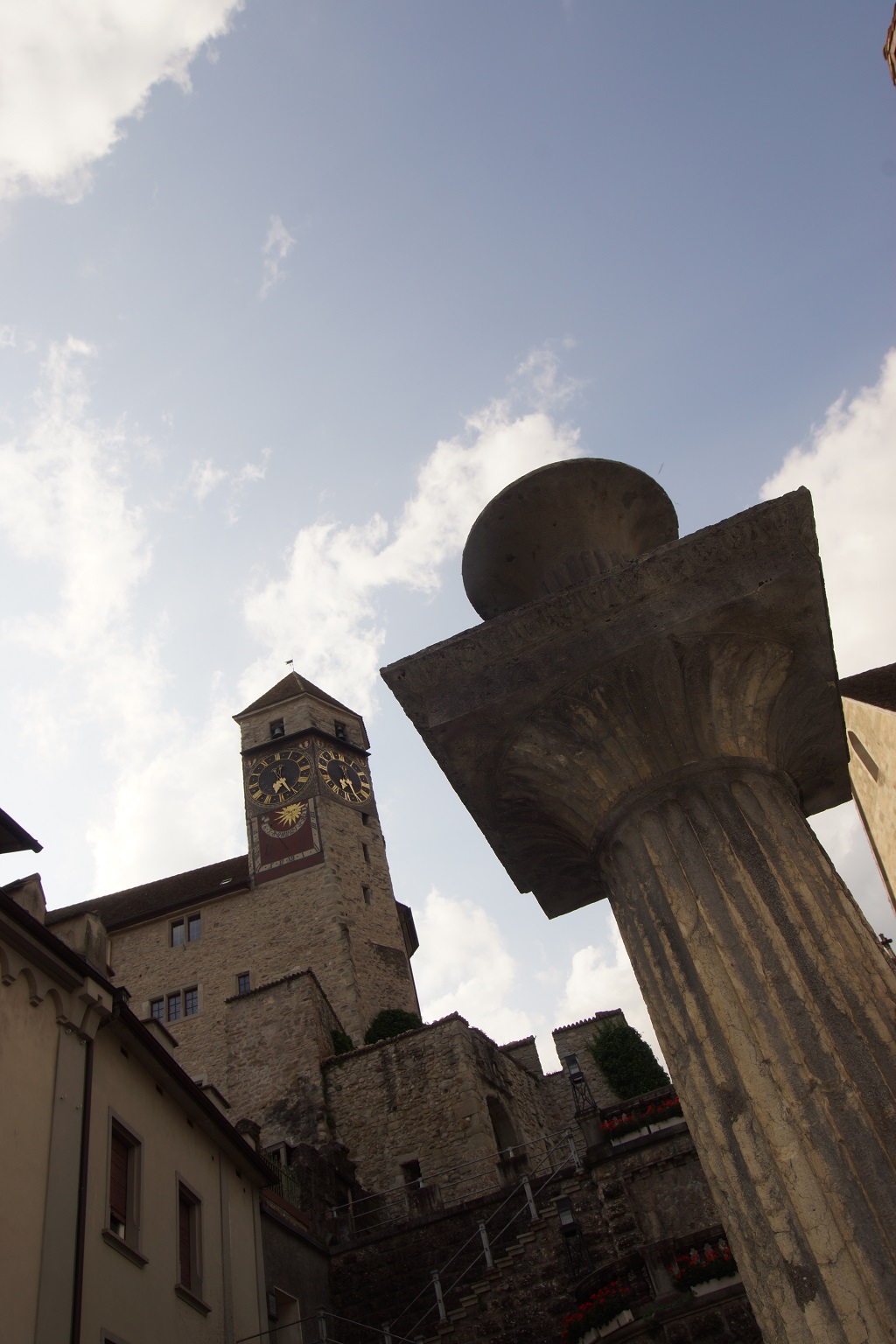 Founded in 1229, Rapperswil has become known as Switzerland's City of Roses on account of it's three rose gardens which comprise a total of 15,000 rose bushes of 600 different varieties.
Legend has it that Rapperswil was founded by a Duke of Altendorf. Having crossed the lake to come hunting, the Dukes dogs quickly picked up the scent of a doe. Having seen the fawns, the Duchess pleaded with the Duke to call off the hunt. The hunt off, the Duke and Duchess took lunch on top of the hill. The is said to have come to the Duchess and put her head on the Duchess' lap as a sign of thanks. The Duke took this as a sign from God and decided to build a castle on this place. A deer park stands has stood within the castle grounds since its founding in 1871.
The story of the founding of Rapperswil is depicted in a painting on the front of a building in the Rapperswil Hauptplatz.
The prominent castle houses a Polish Museum. The Castle housed the Polish National Museum from 1870 until 1927. Since 1975, the top floor of the castle has accomodated an exhibition documenting Polish contribution to western civilization.
Rapperswil is easily accesible from Zürich by train and, during the summer months, a very pleasant boat ride taking around 90 minutes.
Where to eat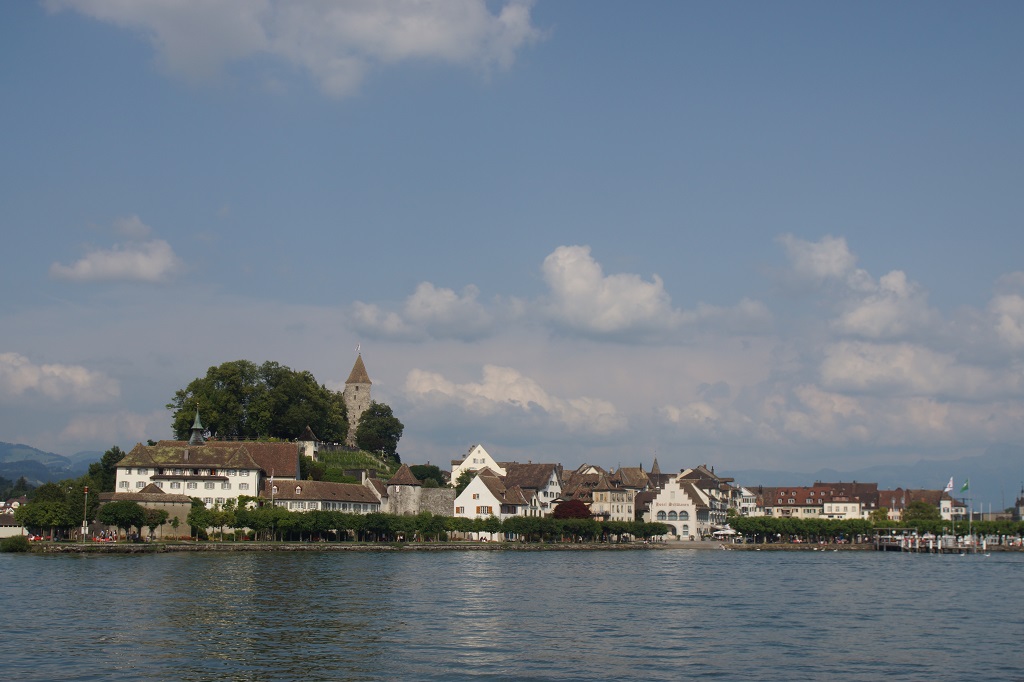 Rapperswil has numerous places to eat and drink throughout the old town - not least along the Lake waterfront and in the main square which is dominated by the Schloss. These are the four eateries I can recommend. Rappi is very popular in the summer months when the waterfront is brimming with people - so a little patience, or a late lunch, can necessary.
Where to stay
Accomodation in Rapperswil is concentrated in the Altstadt (Old Town.) The two best known hotels are the Hotel Schwanen and the Hotel Speer
Hotel Speer (Untere Banhofstrasse 5, 8640 Rapperswil) - When I first arrived in Switzerland, I stayed at the Hotel Speer while I found somewhere more permanent to live and have stayed there since while I was between apartments. The Hotel Speer is comfortable, affordable and very well located. It's right accross the road from Rapperswil train station and a matter of moments from the Old Town and the waterfront of Lake Zürich. The real selling point of the Hotel Speer , however, is the customer service which the Hämmerle family and their staff have perfected over years of hard work and dedication.

Hotel Schwanen (Seequai 1, CH-8640 Rapperswil) - has a decent reputation - although I've never actually stayed there. It's obvious selling point is that it's on the waterfront, but the Hotel Speer is only a couple of minutes (if that) away. If a room with a view is your thing, then the Hotel Schwanen is for you. If customer service is your thing, I can definately vouch for the Hotel Speer