Fasnacht is the most important date in the Basel calendar and one of the the best times to visit the cultural capital of Switzerland.
72-hours of festivities commence at 4am on Monday morning with Morgenstreich, a procession of lanterns and piccolo players, through the streets of Basels Old Town. I know early morning in Feburary in Basel can be cold but get to Marktplatz or Barfusserplatz early (3am-ish) to get yourself the best place.
Pick up some Mehlsuppe (a traditional flour soup) to keep yourself warm.
Map
About Mark Sukhija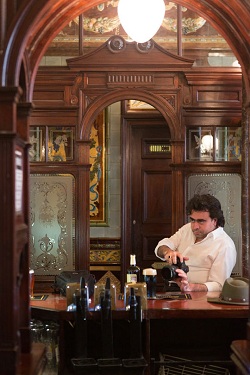 Mark Sukhija is a travel and wine blogger, photographer, tourism researcher, hat-touting, white-shirt-wearing, New Zealand fantatic and eclipse chaser. Aside from at least annual visits to New Zealand, Mark has seen eclipses in South Australia (2002), Libya (2006), China (2009) and Queensland (2012). After twelve years in Switzerland, Mark moved back to London in 2012. You can follow Mark on Twitter or Facebook