Antwerp - de Kathedraal
Tweet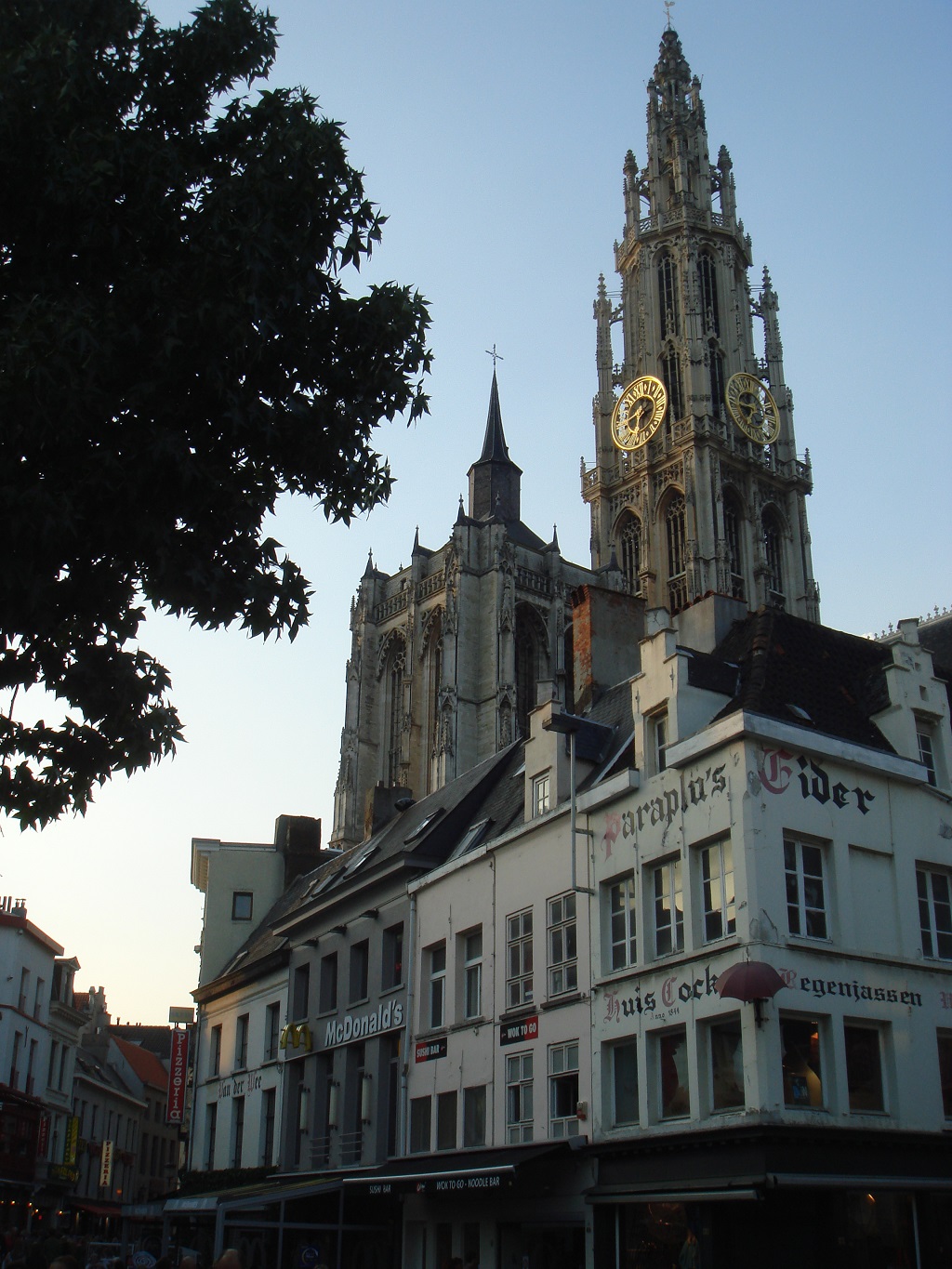 The Cathedral of Notre Dame, symbol of Antwerp, is the largest Gothic structure in the Benelux countries. Distinguished by it's asymetrical towers, one tall, one short, de Kathedraal is famed for housing four paintings of the Baroque master Peter Paul Rubens. Of the four Rubens paintings on display, three were specially made for the Antwerp Cathedral.
It is known that during the 10th century, a chapel in honour of Our Lady was located where Antwerp Cathedral currently stands. When the parish was established, a Romanesque church was constructed in the early 12th Century. Between 1350 and 1520, de Kathedraal was constructed on the location of the Romanesque church. Originally it was designed with five aisles, but now contains seven. During Antwerps Golden Age, which coincided with the construction of the church, the Guilds became powerful and donated money to the Church's construction in order to demonstrate their piety. In total, 57 alters were donated necessitating the expansion to seven aisles. Usually, the towers of a church mark the outer edges of the church. In the case of the Antwerp Cathedral they are aligned with the outer most columns which mark the planned outer edge of Antwerp Cathedral . The additional two aisles are on the outside of each tower. During the invasion by French revolutionaries, who adopted a highly-rational approach questioning the need for the Church (both physically and spiritually), much of the art work inside was taken to the The Louvre in Paris but was later returned under the reign of Napoleon Bonaparte.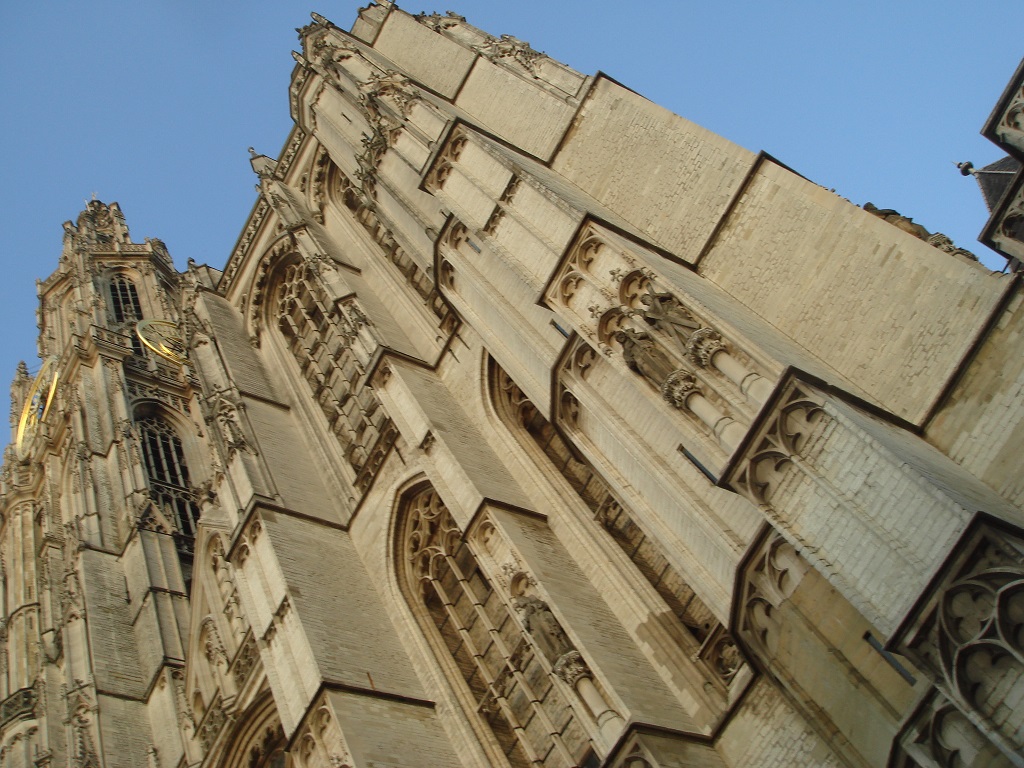 In the late 16th Century, Antwerp Cathedral was decorated in the Baroque style, which Rubens was to play a notable part in. During the 18th and 19th Century, the Cathedral was to be decorated in the Neo-styles - most notably the Neo-Gothic style. Through the 20th Century, a programme of restoration was undertaken. The western façade, the portals and the towers were tackled first, followed by the interior, the nave and the choir. Restoration of the chapels and further exterior restorations are being undertaken or are on the agenda.
---