Zürich - display at the Teuscher shop
Tweet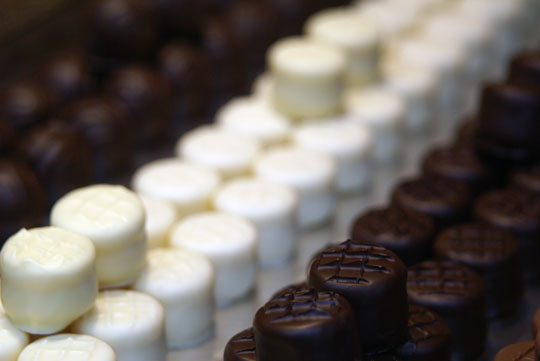 If there's one thing Switzerland is famous for (apart from cheese and snowy mountains) it's chocolate. And there's plenty of it around. Teuscher is just one of the chocolatiers on Bahnhofstrasse, the most prestigious shopping street in Zurich . And a must visit for any chocolate lover.
Don't just take my word for it. Teuscher was described as the worlds best all-round chocolatier in New York Magazine as far back as 1983, their champagne truffles remain highly sought after.
The biggest problem with Teuscher (and Sprüngli down the road)? No, it isn't price! It's deciding what to pick!
---