Zürich has plenty of options for drinking - most of which concentrated around the Niederdorf, Langstrasse and Zürich West areas. These are a selection of places I like to have a drink in. The places I've left out are either (a) crap or (b) haven't been visited/discovered by me yet.
Recommendation withdrawn
Lions Pub - I've withdrawn my recommendation of The Lions pub on account of service having declined to a place where no "service" industry should have gone. Sadly, there seems to be little sign of any recovery in what used to be a favorite.
Map
About Mark Sukhija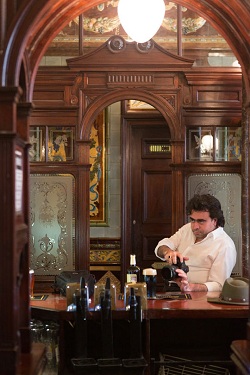 Mark Sukhija is a travel and wine blogger, photographer, tourism researcher, hat-touting, white-shirt-wearing, New Zealand fantatic and eclipse chaser. Aside from at least annual visits to New Zealand, Mark has seen eclipses in South Australia (2002), Libya (2006), China (2009) and Queensland (2012). After twelve years in Switzerland, Mark moved back to London in 2012. You can follow Mark on Twitter or Facebook