Zürich - Sprüngli Easter bunnies
Tweet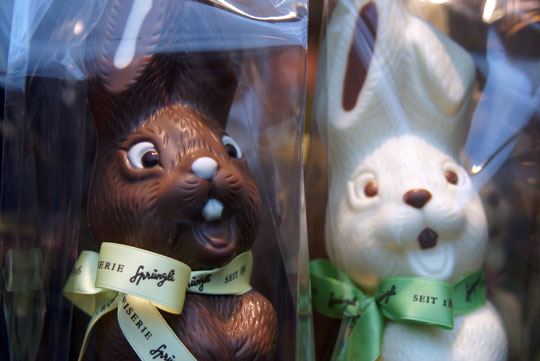 Sprüngli is one of the most sought after chocolate brands in Switzerland. Sure, it's not the cheapest - but the best never is.
Aside from their renowned Luxemburgerli, the Confiserie Spr�ngli has an excellent array of chocolates including many seasonal varieties and moulds.
In direct competition with Teuscher down the road, the Sprüngli guys not only produce some of Switzerland's finest chocolate - in both high percentage Cocoa and white chocolate.
Don't forget to visit Spr�ngli cafe above the shop at Paradeplatz.
---