Zürich - Zürifaescht 2010 rides at Fraumünster
Tweet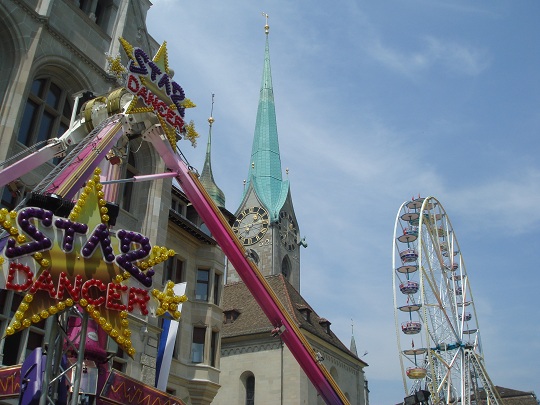 Every three years Zürifaescht occupies to the the centre of Zurich with an assortment of live street entertainment, rides and food stalls.
As one of Switzerlands best festivals and one of Zürichs finest - the Zürifaescht maintains a surprisingly low profile. But the multiple rides, food stalls, Swiss Luftwaffe and fireworks set to music make the whole event a real highlight of the calendar. The two nights of fireworks are set to music - one to classical and one to popular.
A must attend Zürich festival.
---