The Swiss transportation system is an efficient, extensive and highly punctual affair. In addition to the standard single and return tickets theres a selection of both national and regional rail passes to help you keep costs to a minimum. Without a pass, the train and bus network can be very expensive - so if you're planning to use public transport more than a couple of times, it's probably worth picking up one of the passes.
National passes
Regional rail passes
There are other regional passes available which I can currently researching and will add them here when I find out more.
Map
About Mark Sukhija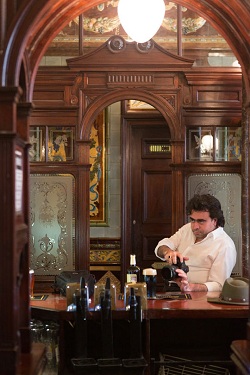 Mark Sukhija is a travel and wine blogger, photographer, tourism researcher, hat-touting, white-shirt-wearing, New Zealand fantatic and eclipse chaser. Aside from at least annual visits to New Zealand, Mark has seen eclipses in South Australia (2002), Libya (2006), China (2009) and Queensland (2012). After twelve years in Switzerland, Mark moved back to London in 2012. You can follow Mark on Twitter or Facebook