Einsiedeln
Tweet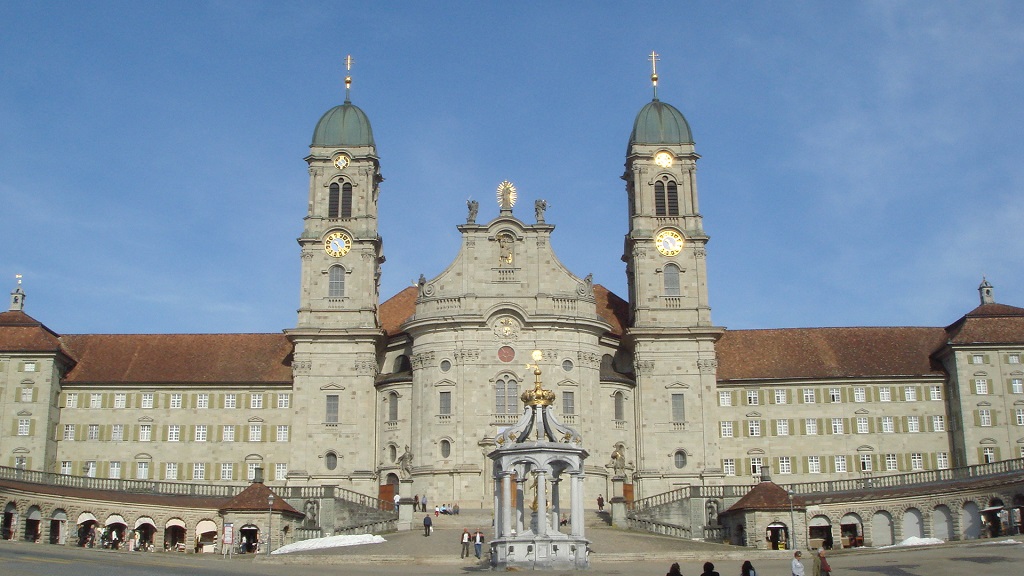 The town of Einsiedeln itself is quite unremarkable - but the main point of interest and a major place of pilgramage is the colossal Benedictine monastry. The 150-meter façade dominates the square at the top of the town and the interior is no less impressive.
Firmly in the Baroque style of architecture, the façade boasts a convex central section which, similar in style to the baroque Collegial Church in Salzburg, and equally essential to the overall visual effect and impression.
The interior is no less impressive. The principles of a "unified space" so crucial to the philosophy of the Baroque period have been carefully appllied in the basilica-style layout and broad nave with small well-lit aisles.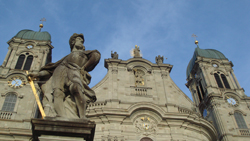 The Marian shrine is of signifcant importance and the well which is the source of the water of the fountain in the forecourt of the monastry is said to srping directly from underneath the Shrine of the Black Madonna.
---