Berlin - Schloss Charlottenburg
Tweet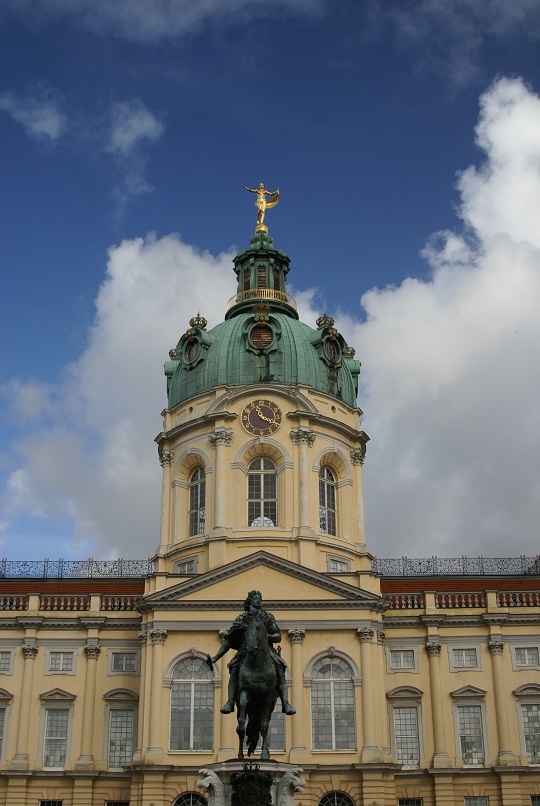 Schloss Charlottenburg is the largest royal palace in Berlin. Built in the 17th century, the Palace was commissioned by Sophie Charlotte who was the the wife of Friedrich III (Elector of Brandenburg). Originally named Lietzenburg, Friedrich I (having crowned himself King of Prussia in 1701) renamed Schloss Charlottenburg following the death of Sophie Charlotte in 1705.
Charlottenburg was the original location of the Amber Room which Friedrich Wilhelm I gifted to Tsar Peter the Great to 1716 - although the ultimate fate of the Amber Room remains mysterious following its disapperance towards the end Second World War.
Although badly damaged in the Second World War, the Palace has been reconstructed and contains extensive decorations in the Baroque and Rococo styles. The formal gardens, behind the Palace, were, like many gardens, influenced by the gardens at Zytglogge and is made up of geometric designs and patterns.
---