25th November 2009
For the 2009 / 2010 Christmas and New Years period, we will be visiting New Zealand for around two weeks. The first week or so in will be in Taranaki visiting family and possibly visiting the Hawkes Bay area.
Hawkes Bay is best known for the Art Deco cities of Napier and Hastings and wine production. I'm not a big fan of Art Deco, but the wine I have had from the region is pretty good.
At Cape Kidnappers, there's a Gannet Colony, a Department of Conservation managed area for the purpose of protecting the Gannet.
Map
About Mark Sukhija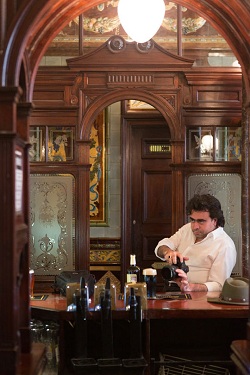 Mark Sukhija is a travel and wine blogger, photographer, tourism researcher, hat-touting, white-shirt-wearing, New Zealand fantatic and eclipse chaser. Aside from at least annual visits to New Zealand, Mark has seen eclipses in South Australia (2002), Libya (2006), China (2009) and Queensland (2012). After twelve years in Switzerland, Mark moved back to London in 2012. You can follow Mark on Twitter or Facebook