28th December 2009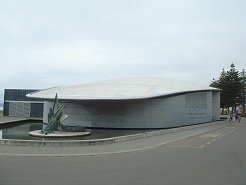 This morning I visited the National Aquarium of New Zealand on the shore front of Napier. For a National Acquarium, I found the acquarium somewhat smaller than I expected, getting around in under an hour - although I suspect those with children, who were plentiful, spent a lot longer in what is clearly an educational environment with interactive displays.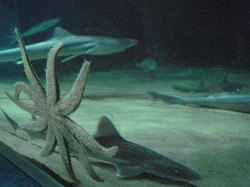 A plethora of fish, each with accompanying notes on their habitat, mingle alongside some interactive displays and chances to touch some of the marine life. Pests to New Zealand such as the Koi Carp - a decorative fish in Japan - swim opposite Goldfish while Angelfish are nearby. Personally, I liked the turtles. The acquarium finishes off with what seems to be an acquarium tradition - a travelator through a large tank containing a variety of fish, starfish, sting rays and sharks which seem happy enough to co-exist in this quite artificial environment.
I'm really not sure aquariums are quite my thing - but this is definitely a great day out with the family.
Map
Key facts
| | |
| --- | --- |
| Name: | National Acquarium of New Zealand |
| Address: | Marine Parade, Napier 4110, New Zealand |
About Mark Sukhija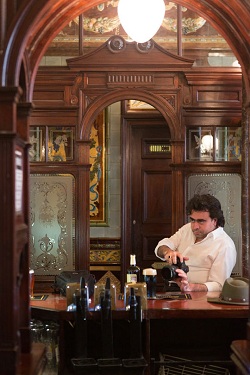 Mark Sukhija is a travel and wine blogger, photographer, tourism researcher, hat-touting, white-shirt-wearing, New Zealand fantatic and eclipse chaser. Aside from at least annual visits to New Zealand, Mark has seen eclipses in South Australia (2002), Libya (2006), China (2009) and Queensland (2012). After twelve years in Switzerland, Mark moved back to London in 2012. You can follow Mark on Twitter or Facebook