By Air
Rome is served by two airports - Leonardo da Vinci (also known as Fiumicino) and Ciampino.
Fiumicino is 26km south west of the city centre. Trains run from Fiumicino tp the main railway station - Stazione Termini - and takes around 30 minutes. Other local trains run to Trastevere, Ostinese and Tiburtine about every 15 minutes or so. A taxi into town will set you back around 40 Euros.
Ciampino, the other airport, is around 20 km south east of the city centre. Ciampino is mainly served by domestic and charter flights. Buses run from Ciampino to the Anagnina stop on the metro and also to the main train station - Stazione Termini. Taxis are around 40 Euros.
Map
About Mark Sukhija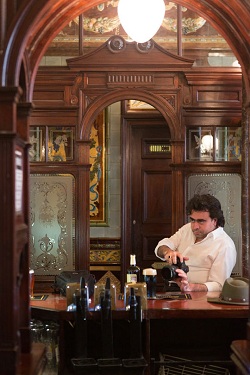 Mark Sukhija is a travel and wine blogger, photographer, tourism researcher, hat-touting, white-shirt-wearing, New Zealand fantatic and eclipse chaser. Aside from at least annual visits to New Zealand, Mark has seen eclipses in South Australia (2002), Libya (2006), China (2009) and Queensland (2012). After twelve years in Switzerland, Mark moved back to London in 2012. You can follow Mark on Twitter or Facebook