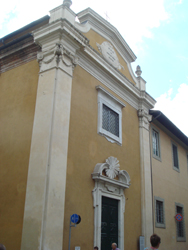 Chiesa e convento di Sant Anna was built for the Benedictine nuns in 1406. The Church was consecrated in 1426. Later restoration work was completed by Girolamo Ammannati. The Pisan brothers Giueseppe and Francesco Melani, architects and painters, reconstructed the church between 1741 and 1747. The church and convent of Saint Girolamo of the Gesuati was incorporated into the complex from 1668. In 1786, the convent was surpressed and became a convent school in 1809.
The church is aisless and is home to paintings by Tommaso Tommasi, Giuseppi Grisoni and Antonio Luchi.
Graffitti and frescoes with the "Life of the Blessed Filippo Gambacorti" (CXV/XVI) can be found in the cloister.
Map
About Mark Sukhija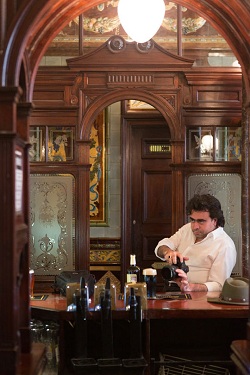 Mark Sukhija is a travel and wine blogger, photographer, tourism researcher, hat-touting, white-shirt-wearing, New Zealand fantatic and eclipse chaser. Aside from at least annual visits to New Zealand, Mark has seen eclipses in South Australia (2002), Libya (2006), China (2009) and Queensland (2012). After twelve years in Switzerland, Mark moved back to London in 2012. You can follow Mark on Twitter or Facebook