During our trip to Bregenz and Salzburg, we stayed at the following hotels:
Hotel Sacher (Schwarzstrasse 5-7, A-5020 Salzburg, Austria) - If elegance, customer service, location, comfy rooms, great torte, better beds, even better pillows and fantastic views are what you're after - then you can do a damn sight worse than book into the Hotel Sacher Actually, if that's what you want - why check in anywhere else? Will save up to stay at the Hotel Sacher on my next visit to a wonderful city.

Hotel Weisses Kreuz (Römerstrasse 5, A-6900 Bregenz) - We didn't have anything booked for the night for our journey from Zürich to Salzburg so and walked into the Hotel Weisses Kreuz off the street to stop for the night. The reception was hospitable and welcoming and to be comended. The double room we got was a decent size and comfortable and the hotel central. Parking was round the block but with an on foot exit directly opposite the hotel on the other side of the road. Clean. Comfortable. Hospitable. Well located. Fine restaurant with good wine. Excellent value. What more can I say really? Stay at Hotel Weisses Kreuz .
Map
About Mark Sukhija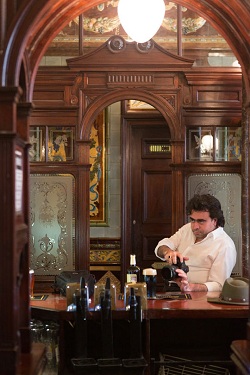 Mark Sukhija is a travel and wine blogger, photographer, tourism researcher, hat-touting, white-shirt-wearing, New Zealand fantatic and eclipse chaser. Aside from at least annual visits to New Zealand, Mark has seen eclipses in South Australia (2002), Libya (2006), China (2009) and Queensland (2012). After twelve years in Switzerland, Mark moved back to London in 2012. You can follow Mark on Twitter or Facebook