Auckland - Sky Tower by night
Tweet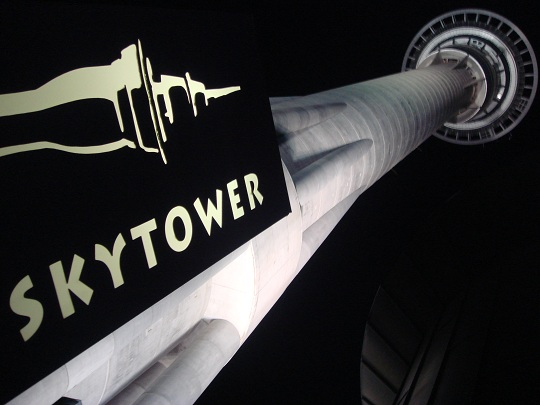 Of course, Sky Tower in Auckland is a hub of the city life with numerous restaurants, bars, hotels, casinos and a theatre.
For the not-faint-hearted Sky Jump for those who wish to throw themselves of the side of a the largest building in the southern hemisphere.
By night, Sky Tower , which affords excellent views over Auckland by day, is one of the city's best lit and best known landmarks.
---