In 2010, a total solar eclipse will occur in Easter Island. This page has been written with that in mind.
Easter Island is one of the the world's most isolated most isolated islands. Although in the Pacific Ocean, Easter Island is actually part of Chile. It is most famous for its giant stone busts.
Getting there for the 2010 eclipse
Reports are in that LAN Chile, the only airline which flies to Easter Island, is not accepting reservations for flights to Easter Island. Apparently they will be conducting an auction of the seats. I have contacted LAN Chile for comment.
Getting there by air
As far as we are aware, the only way to get to Easter Island by air is from Tahiti or Santiago Airport on the Chilean mainland with LAN Airlines.
Map
Further reading
Chile Tourism - Official website of the Chile National Tourism Service
About Mark Sukhija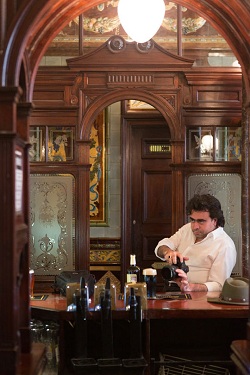 Mark Sukhija is a travel and wine blogger, photographer, tourism researcher, hat-touting, white-shirt-wearing, New Zealand fantatic and eclipse chaser. Aside from at least annual visits to New Zealand, Mark has seen eclipses in South Australia (2002), Libya (2006), China (2009) and Queensland (2012). After twelve years in Switzerland, Mark moved back to London in 2012. You can follow Mark on Twitter or Facebook