2012 solar eclipse path - Queensland map
Tweet
Queensland is probably your best bet of the 2012 solar eclipse land-based viewing oppurtunities. Cairns is highly accessible internationally and in the line of totality. Other (near)coastal options include Port Douglas , Mossman, Clifton Beach, Ayton and Bloomfield Mission. Driving inland, Maitland Downs, Palmerville, Frome Outstation and Sefton are all as near as damn it on the centre line. Hugging the Pacific Coast line will give you longer period of totality.
If you're so inclined - head out to sea. As the eclipse travels from east to west - totality will be longer off the coatal areas of Queensland than onshore - one of my prime reasons for (yet again!) travelling with the intrepid band of folks from Journeys Worldwide.
Probably one of the best ways of including the eclipse in an Ozzie tour, is to include Brisbane / Cairns and the Great Barrier Reef possibly going as far as the Cape York Peninsula.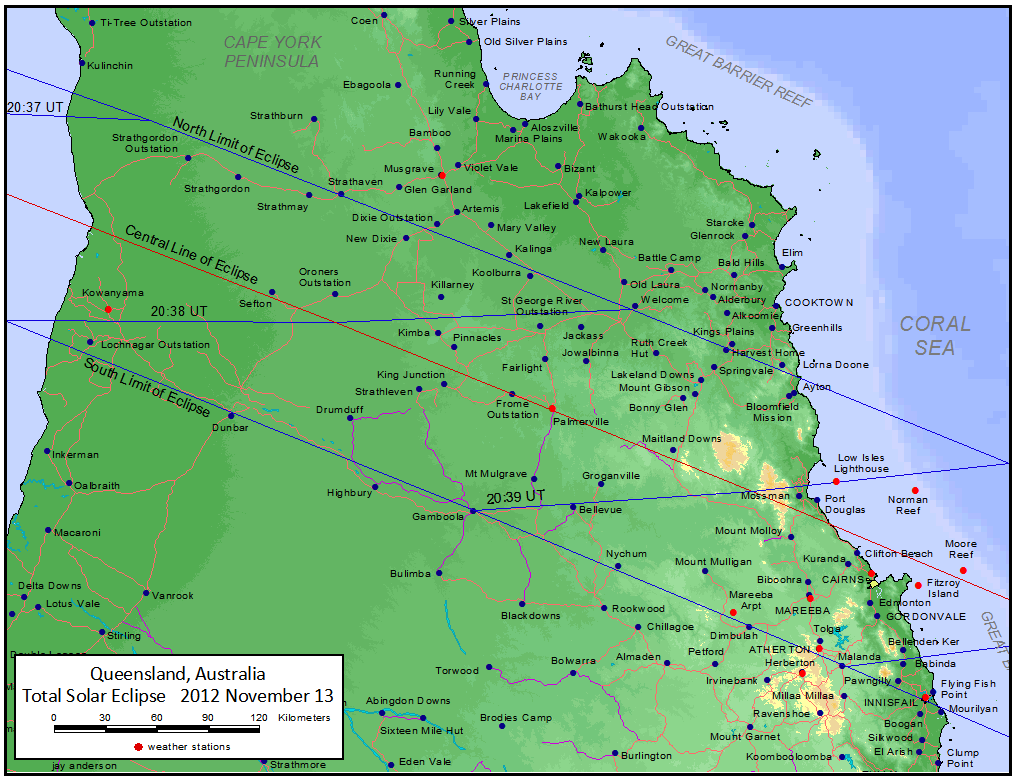 Images are reproduced courtesy of Jay Anderson.
---