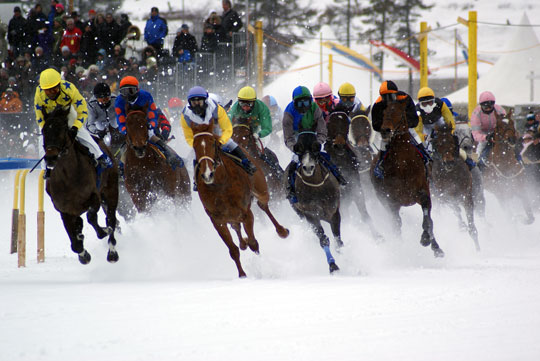 For sure it's an unusual experience to watch horses racing in snow. Even more so on a frozen lake. But that's exactly what happens every year - for three weekends in Feburary in the Alpine city of St Moritz.
Attracting the wealthy, the racing-enthusiast and curious traveller in equal measure - the setting of the White Turf on St Moritz's frozen lake surrounded by Swiss Alpine scenery really make this event something special.
Naturally enough, the finish-line is an ever popular place to watch the race - but the first corner is also an excellent place to catch a glimpse of the racing. And get some great photos too.
Map
Further reading
St Moritz - Official website of St. Moritz Tourist Information
About Mark Sukhija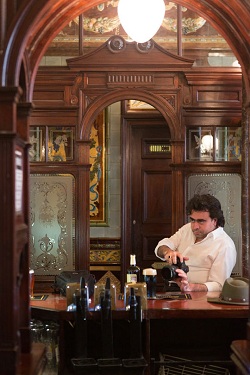 Mark Sukhija is a travel and wine blogger, photographer, tourism researcher, hat-touting, white-shirt-wearing, New Zealand fantatic and eclipse chaser. Aside from at least annual visits to New Zealand, Mark has seen eclipses in South Australia (2002), Libya (2006), China (2009) and Queensland (2012). After twelve years in Switzerland, Mark moved back to London in 2012. You can follow Mark on Twitter or Facebook