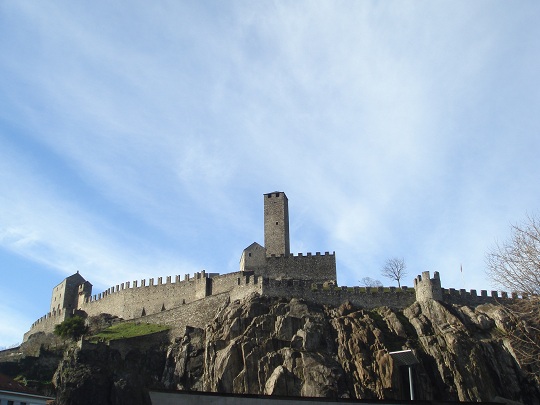 The three castles of Bellinzona are all listed on UNESCO World Heritage list and it's not difficult to see why as settlements date back to prehistory.
Most imposing of the three castles is the Castlegrande , perched 50 meters above the city on a naturally level rock, it is an excellent example of medieval style fortification and affords excellent views over the city itself. The Black and White Towers, standing at 27 and 28 meters in height above the courtyard, date from the 13th and 14th centuries respectively.
Of the three ways of descending, one leads directly into the centre of Bellinzona along steep and winding roads - which gives an excellent view of just how quickly the ground rises to the base of the castle.
Bellinzona is often overlooked by visitors to Switzerland who are all to ready to head to the lakes further south. That's their loss - and it shouldn't be yours.
The Castlegrande is open year round.